As one of the first bus rapid transit systems in Africa, the Rea Vaya bus system kicked into operation in 2010 and has since seen a massive expansion across the greater Johannesburg area. Meaning 'We are going' in Scamto, the Rea Vaya bus rapid transit system links the Johannesburg CBD to Braamfontein and Soweto with current expansion projects planned which will link Sandton, Rosebank and Midrand. 
Phase 1c of the Rea Vaya route expansion will see the bus system connect the inner city through Hillbrow, Yeoville, Orange Grove, Bramley, Wynberg to Alexandra, and Sandton.
The route will consist of 13 stations with 4 interchanges to enable passengers from the other modes of public transport such as Metrobus, Putco, Gautrain buses, Metrorail, Gauteng coaches and minibus taxis to connect to the Rea Vaya services. A total of 109 articulated and 32 rigid buses will operate this service.
With over 10,000 people walking between neighbouring Alexandra and Sandton every day, this phase of the project will offer a substantially improved way to travel to work for thousands of South Africans. It will also enable them to travel further for far cheaper than other modes of transport currently available to them.
Delivering World-Class BRT Expertise
HHO is the second oldest consulting engineering firm in South Africa and has been in business for almost 100 years. Operating in the engineering construction market, HHO focuses predominantly on public sector projects but has a strong base of private sector clients too. 
With offices in Johannesburg, Cape Town, and East London, HHO is proud of the fact that most of its staff has been in the business for over 20 years. The benefit is the strong expertise and solid results this depth of experience is able to deliver. HHO has made its mark locally and internationally through the numerous awards it has won from bodies such as SAICE, CESA, Fulton, and SAPOA. 
"Over the last decade, one of our key focus areas has been our involvement with the BRT Depots that is being rolled out in Johannesburg," says Brentt Mossick, Director at HHO. "We have been quite involved in a few of the BRT planning, design and implementation projects, nationally, since the launch Of Cape Town's MyCiti BRT system before the World Cup in 2010."

Not Seeing Eye-to-Eye... Sharing the Vision
The section of Rea Vaya BRT route planned through Sandton encountered particular challenges during the stakeholder engagement process. Specific concerns were raised around the proposed location of the bus stations. It was conceived that 3D representation of the designs would aid this critical impasse.
"The design of the BRT stations in the median of the road necessitated that we incorporate 0,8m high retaining walls to separate the BRT lanes from the general mixed traffic lane," says Mossick. "The visual impact of these infrastructure requirements proved to be a specific challenge."
Mossick acknowledged that typical design drawings often fall short when vertical design elements, such as 0.8m walls, need to be shared with stakeholders.
HHO previously enjoyed success using Autodesk as part of the structural engineering component of their services, and now embraced the opportunity to evolve this use to the urban engineering design team.
​

Upgrading Platforms
With the new Autodesk Civil 3D software available to his team, all design processes were transferred to the new platform. The next steps were to model the BRT stations and the retaining wall in Civil 3D, then present the models through Infraworks in a more realistic 3D representation. 
Having the ability to provide a realistic, browsable render of the retaining wall would ultimately pay off, gaining the required traction with the stakeholders involved in the project. 
Mossick reflects that this migration to Autodesk offered further another benefit; the greater ease of collaboration with consulting architects who are now predominantly using Revit software. The migration announced a more sophisticated and integrated platform that would allow HHO to surpass even their previous capabilities. 
"Moving to Autodesk was significantly beneficial to our structural design work, in fact, it got old engineers like myself away from pencil and paper over to PC- based design," says Mossick. He adds that the process to convert to digital was further inspired and aided by a training webinar hosted by Baker Baynes. 

Training and Support Is Key
Hosting regular webinars, ranging from quick tutorials to in-depth training, Autodesk Gold Partner Baker Baynes had featured Infraworks in one of its sessions, presenting on how one could better visualise designs in a 3D rendered interface.
BIM Technical Specialist (Civil) at Baker Baynes, Shuaib Yunos says "Infraworks now gives us the ability to produce our designs in a much more presentable way. This allows us to create a render with texture and depth to explain design choices much more effectively to a non-technical audience."  Once HHO had seen the 3D capability of Infraworks, the team recognised that they have found the solution to achieve the correct level of stakeholder engagement to allow projects such as the Phase 1C Rea Vaya project to proceed to implementation.  
​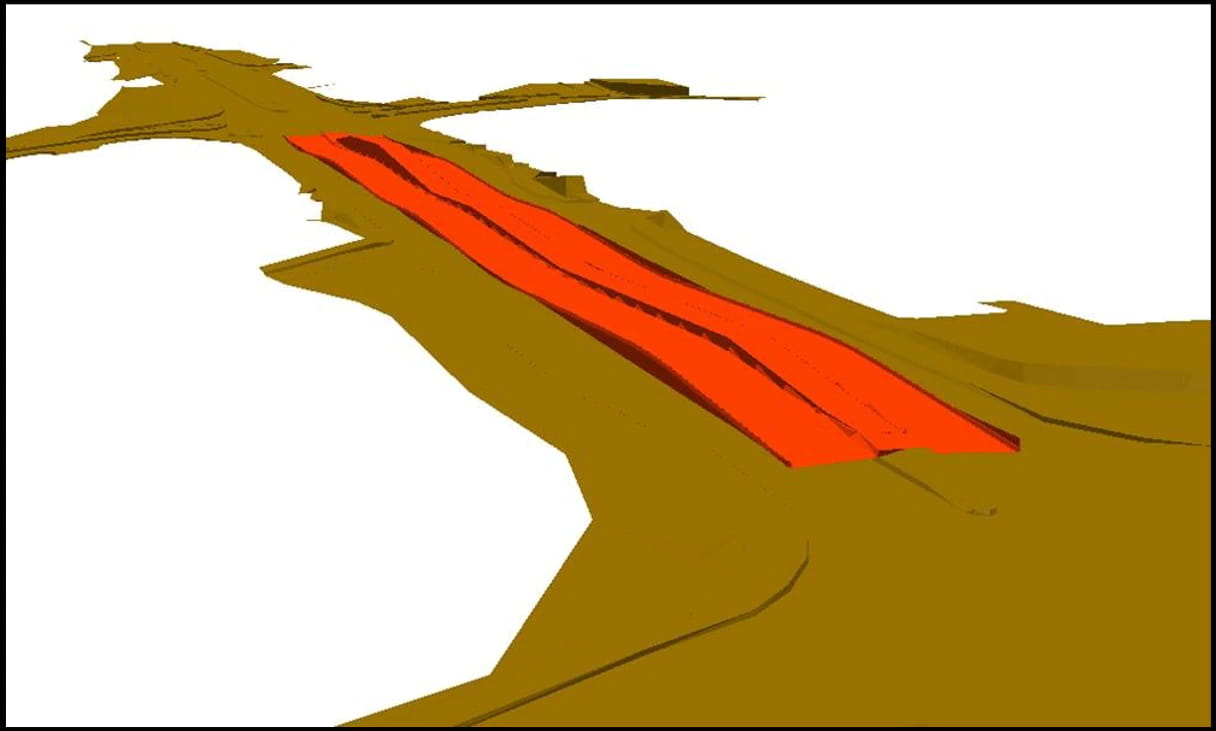 Visually Pleasing Results

Mossick further emphasises this point by stating: "We are already in conversation with Baker Baynes about a full BIM system, this is how much value we see in the new digital workflow." 
The construction for Phase 1C should take 8 months and the project is planned for completion before the end of 2021.